Ensuring health and wellness for our entire community.
Your family's health and wellness is our number one priority. Providing care closer to home means ensuring better care without having to endure unnecessary travel.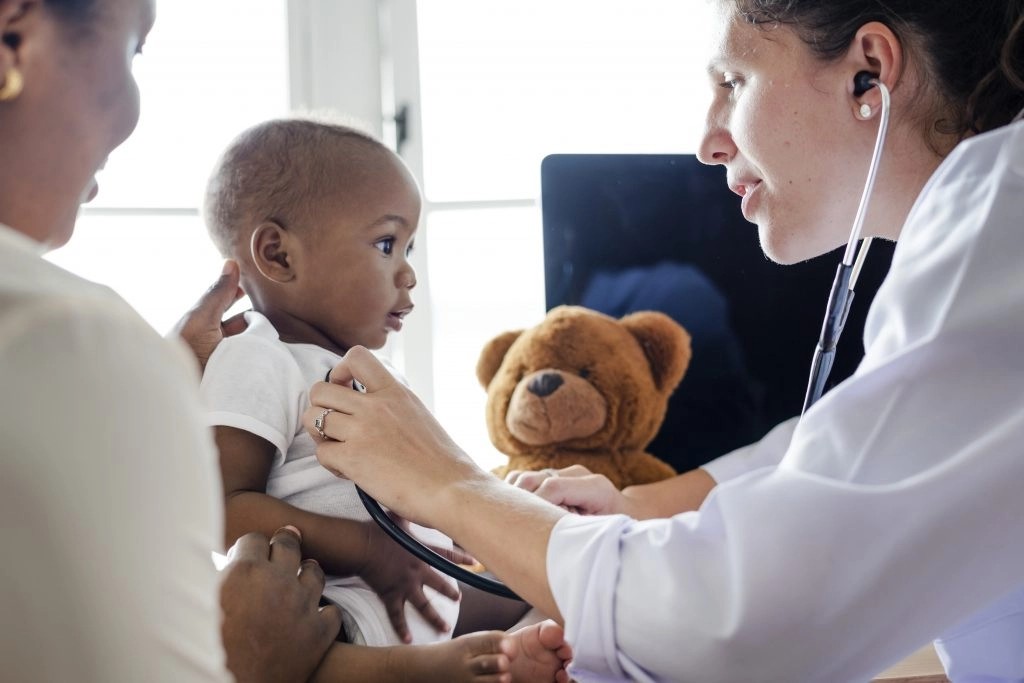 Your Source for Great Care. Close to Home.
The Hereford Regional Medical Center clinic is your local source of high-quality primary and preventive care to help you stay healthy and to take care of you when an illness or minor accident sets you back.
We also offer comprehensive care management if you've been hospitalized to make sure your healing journey stays on track once you leave the hospital.
We're here to provide compassionate, state-of-the-art health care close to home.
Preventive Care
We provide screenings, such as mammograms, vision and hearing tests, and routine cancer tests, as well as comprehensive check-ups and physicals for infants, children, teens, adults and senior citizens.
The American Academy of Pediatrics' recommended schedule for children and teen check-ups is available here.
Vaccinations
Getting vaccinated is your best chance of avoiding many preventable illnesses, from the flu and chicken pox to tetanus and the measles. We encourage everyone in our community to stay up-to-date on vaccinations.
The Centers for Disease Control and Prevention's recommended vaccines for infants, children, teens, adults and seniors are available here.
Make an appointment to see us if you're not current on these vaccines or to stay up-to-date.
Primary Care
Sometimes, despite our best efforts to stay healthy, we get sick anyway. When germs or infection take hold, we're here to get you back to feeling better soon. Make an appointment or use our walk-in hours for colds, coughs, fever, stomach upsets, rashes, urinary tract infections or pain.
We can also care for sprains, strains and other injuries resulting from accidents.
Because we treat a variety of conditions, there's no reason to travel far to get the best care you need for minor illnesses or injuries. Among the conditions, we can treat:
Kidney and bladder infections (UTIs)
Upper respiratory infections
Strains and sprains
Sinus Infections
Cough, cold and flu
Fever
Headache
Food poisoning
Vomiting and nausea
Acute pain.
Leaving the hospital after surgery or treatment can be scary. There can be medications to manage, follow up or rehab appointments to juggle and worry and uncertainty about whether you're healing correctly.
The Hereford clinic understands. We've designed our care management program to make sure you get your questions answered and the follow-up care you need. Within two days of hospital discharge, we'll get in touch with you to check in and schedule a clinic appointment. We'll make sure your medications are in order, that rehab is on track and that there are no unexpected issues. And if you need specialty care, we'll make sure you get it.
How Medicare Advantage Plans Limit Your Network and Access to Specialty Care While a lower monthly premium can
How Medicare Advantage Plans Affect Your Medicare Supplement Plan While a lower monthly premium can make Medicare Advantage
How Medicare Advantage Plans Limit Your Health Care Coverage While a lower monthly premium can make Medicare Advantage
Why Hereford Regional
Medical Center?
Our objective is to deliver the highest standard of customer service and world-class health care to our community. Our mission is to be the provider of choice for Hereford and the region.