Hereford Regional Medical Center CNO Earns National Certification
Candice Smith, MSN, RHCNOC, CCRN, chief nursing officer, earned certification as a rural health chief nursing officer through the National Rural Health Association, passing the final examination with a perfect score.
"We're committed to making meaningful investments in our staff that will translate to better care for our community," said Jeff Barnhart, CEO, Deaf Smith County Hospital District. "We are ensuring that our staff has the resources and knowledge to provide the most advanced care possible for everyone who comes to our hospital and clinic."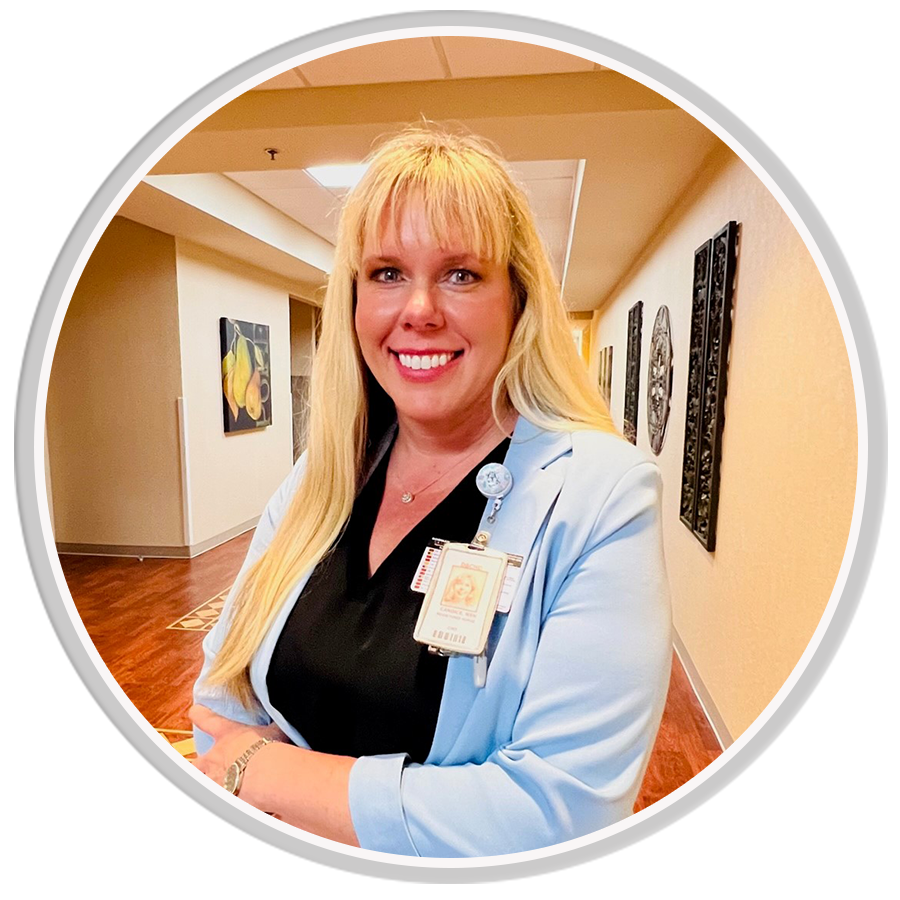 Candice Smith, MSN, RHCNOC, CCRN
HRMC | Chief Nursing Officer
Smith completed the nine-month certification program in April. The program brought together 22 rural hospital CNOs from across the country to expand their knowledge and skills through curriculum informed by successful rural hospital CNOs. Empowering staff with the resources to advance their skills is an important part of the hospital's mission to advance care in Hereford.
"I'm so thankful for this opportunity to advance my skills and earn this certification," said Smith. "The skills I've advanced throughout this program will enhance the quality of care I can provide for our patients."
The rural hospital CNO certification program was designed by rural hospital CNOs to help rural hospital CNOs develop their leadership skills across a variety of disciplines. Topics discussed in the program included: intra and interpersonal leadership, data analytics, predictive analytics, lean management, strategic planning, working with boards and physicians, financial and cost reporting management, population health, and quality.